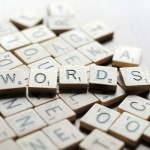 Knowing how to pronounce English words correctly every time is not easy! You'll notice that I've started a series on this blog called 'How to Pronounce…'. The goal of this series is to help you with the pronunciation of words that I commonly hear mispronounced. Words like, 'colleague', 'purchase', 'hippopotamus', 'refrigerator', and yes, even 'pronunciation'.
Each of these short articles shows you how to pronounce words correctly. You can either read the article, listen to the 60-second Quick Fix recording, or do both! The articles and recordings focus on 4 important factors:
1. Syllables
I break the words into syllables for you, so you can understand the foundation of the words.
2. Word Stress
You'll hear me pronounce the words with the appropriate word stress. Word stress is extremely important in the correct pronunciation of words because improper word stress is one of the main reasons why you'll be misunderstood.
3. Sound Production
I'll explain the sounds used (vowel and consonants, vowel reduction, etc.). To pronounce words correctly, of course you need to understand the sounds that make up the words!
4. Repetition
I'll say the word a few times throughout the recording so that you can hear it, and I'll also use it in a few different sentences. Try to repeat after me and compare your own pronunciation to my recording.
If you put some effort into how you pronounce words, especially the commonly mispronounced words I cover in this series, you'll notice an immediate decrease in the number of misunderstandings you have with others. You'll also find that your awareness is raised and you'll pay more attention to the pronunciation of words around you, either by friends and colleagues, or pronunciations you hear on the radio or TV.
If you run into a word that you don't know how to pronounce in English, check the blog series. If it's not there, leave me a comment here and I'll add it to the list!