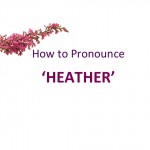 VIDEO BLOG
This is one word I know pretty well, and it is one of the most common pronunciations people ask me about. How ironic that a speech specialist has one of the hardest names in the world to pronounce!
The 'th' sound is tough for just about all non-native speakers, and the final 'r' can also cause problems for some. And why is the 'ea' pronounced as a short 'e' and not a long one like 'heat'? Yes, I know it's challenging, but here's a short video telling you a little bit more about my name, Heather, and how to say it.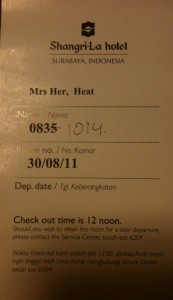 I actually forgot to mention the funniest story about my name in the video. My husband and I took a short trip to Surabaya, Indonesia, and the staff at the Shangri-La hotel where we stayed greeted me as Mrs. Her. I didn't even understand what they said, but when we got to our room I looked more closely at my key card. They had me down as Mrs. Her – Heat Her. LOL!!!
Is your name hard to pronounce? I'd love to hear your stories in the comments!