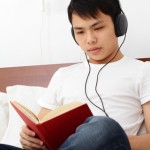 This is probably the most common question I'm asked by my clients, and one of the hardest to answer.
It's a frustrating problem for learners because even if you learn how to articulate every English sound correctly, you still won't necessarily pronounce an entire word correctly on the first try. You need to know which letters make which sounds, and unfortunately in English, certain combinations of letters can make a number of different sounds.
My answer to this question used to be to "look it up". In other words, go to an online dictionary like dictionary.com and press the little speaker icon to hear the word pronounced. I grew up with my mom saying this to me, and I think this answer bugged my clients as much as it did me as a child. The other problem with this answer was that it was just 'giving the client a fish' instead of 'teaching the client to fish', as the old saying goes.
Sure, you can look up every new word, but isn't the goal to be able to identify and read new words correctly without always having to consult a dictionary?
As I put more thought into how my clients could better identify the correct pronunciation of new words, I began to realize the important connection between reading and speaking. We actually need to go back to phonics. Phonics teaches the correlation between our letter system and the sounds each letter (or group of letters) can produce. Phonics programs have become very common in schools as a means to help children learn how to read. It's this link between reading and speaking that determines whether someone can see a new word and read it with the correct pronunciation on the first try.
It's because of phonics that I know that a word ending in an 'e' will usually have a long vowel sound and the 'e' will be silent, as in pole, cape, or cute. By learning common patterns used in English spelling, you can have a better chance of pronouncing a new word correctly. This doesn't mean you'll always get it right, but no one does – not even native speakers.
Unfortunately, there are not a lot of phonics classes offered for adults, and phonics is taught even less than pronunciation (which is already under-represented) in English language classes. So how can an adult go about learning how to pronounce new words correctly?
Here are a couple ways you can become more aware of English spelling patterns.
1. Listen and read at the same time.
Pronunciation is a skill which is learned by listening. You learn how to say a new word when you hear someone else say it first. Listen to as much English as you can. Even more important than just listening, is learning how to spell the words you hear. If you are watching a DVD, put on the English subtitles so that you can read along as you listen. You are not only learning pronunciation, but you are also learning how different sounds are spelled and are becoming more aware of spelling patterns which you can use later.
If you use an iPhone or other smart phone, see if you can find any apps from magazines that read articles out loud. One of my clients who works in finance downloaded an app from The Economist and listens to the articles being read by professional broadcasters as she reads along.
You can extend this type of practice to audio books as well. If you have the audio version and the print version of a book, read along in the print version as you listen to the audio recording.
2. Focus on phonics.
When you are practicing pronunciation and focusing on a particular sound, be sure to take note of the different ways that sound can be spelled. For example, if you are working on the long 'e' sound found in words like beef, cheat, and sheep, make a list of the different ways this sound can be spelled. There are several combinations of letters that make this particular sound:
ee as in free, feet, street, cheek
ea as in beat, cheat, meat, easy
e as in be, these
And less commonly:
i as in police
eo as in people
ei as in ceiling, seize
ie as in piece, chief
ey as in key
You can see from this list that knowing how to pronounce a new word isn't very easy!
I recently found a great resource developed by Spencer Learning which lists all the different spellings of different sounds. They also have a larger download with word and sentence lists and an entire phonics course you can follow. I've started referring to their phonics lists with my clients and they've been quite useful.
3. Have a sense of humor
I really believe that humor can lessen any load, and when you are trying to learn a new language or improve in a language you already speak well, you need to be able to laugh at yourself. You need to be able to see the humor inherent in the language itself, and also the humor in how people use and misuse it.
A fantastic poem, written by G. Nolst Trenité pokes fun at the difficulty of learning English pronunciation and the craziness of the English spelling system. Here is just a short excerpt:
Dearest creature in creation,
Study English pronunciation.
I will teach you in my verse
Sounds like corpse, corps, horse, and worse.
I will keep you, Suzy, busy,
Make your head with heat grow dizzy.
Tear in eye, your dress will tear.
So shall I! Oh hear my prayer.
Just compare heart, beard, and heard,
Dies and diet, lord and word,
Sword and sward, retain and Britain…
You will not get every word right every time. You will still make mistakes. There are plenty of native speakers mispronouncing new (and old) words every single day. Businessmen, politicians, celebrities, newscasters – everyone flops once and a while. But believe me, once a mispronunciation has been brought to your attention, you'll never make the mistake again!
You can either let mispronunciations bring you down and cause you to lose your self esteem and courage to speak in English, or you can laugh off your mistakes and move on. My advice would be to do the latter.
Have you found other ways to help you pronounce new words? Please share your ideas in the comments!