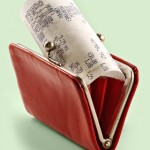 'Purchase' is a word that is often mispronounced, basically because people like to pronounce it exactly as it's written. They look at the word, break it into its syllables, PUR and CHASE, and then read them out loud. The word ends up sounding like 'purr' (the sound a cat makes), and 'chase', as in, "My 2-year-old likes to chase cats" (they aren't usually purring when she does that). 
If you're in a hurry, here's the 60-second Quick Fix:
What people forget when they say 'purchase' is the very important tendency for vowel sounds in unstressed syllables to 'reduce' (change their sound) to a schwa. Remember that the schwa sound is a bit like 'uh'. In this case, the first syllable, PUR, is stressed and the second syllable, CHASE, is unstressed.
To reduce the 'a' in the second syllable, CHASE, pretend that the 'a' has been completely removed. Shove the 'ch' and the 'se' together and try to say them without a vowel in between. Now 'chase' should sound a bit more like 'chus'.
PURR-chus
Note that this word is pronounced the same way whether it is a noun or a verb, so it is an exception to the word stress pattern for 2-syllable nouns and verbs covered in Part 7 of the Free Pronunciation Short Course.
Also remember that 'purchase' is a somewhat formal word for 'buy'. It's much more common to say, "I need to go to the store to buy some milk," or, "We need to buy more toner for the printer," than to use 'purchase' in these instances. Don't be afraid to use 'buy' instead of 'purchase' if you're still having trouble with this word.