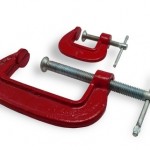 How do you pronounce 'access', 'success', 'accept', 'accident' and 'accent'?
What about 'accuse', 'account', 'raccoon', 'acclaim', 'piccolo' and 'moccasin'?
The double 'c' can cause some problems because there are two different ways it can be pronounced: 'ks' or 'k'. So which pronunciation should we use, and when? Luckily there is a simple answer to this question. I'm no poet, so this is the closest I can come to a catchy little rhyme to help you remember the rule:
Double 'c' before 'i' or 'e' should be pronounced as 'ks'.
But double 'c' should be a 'k' when it comes before anything else.
Not bad, huh?

Here are some examples before 'i' or 'e': success = suk-SESS, access = AK-sess, accident = AK-si-dent
And some examples before other letters: piccolo = PIK-uh-low, raccoon = ra-KOON, moccasin = MOK-uh-sin,  acclaim = uh-KLAIM
One exception that's worth mentioning here is the double 'c' found in many Italian words. These tend to be pronounced as 'ch'. For example, cappuccino = kap-uh-CHEE-no.
Practice reading this paragraph out loud:
I successfully gained access to the hippest new cafe in Copenhagen. I ordered a cappuccino (an acceptable choice) and the barista was most accommodating. On the way to my seat, I accidentally bumped into someone. I could see she was an actress from a critically acclaimed new film. I wasn't accustomed to meeting such people, and she was accusing me of spilling her coffee on her new moccasins. I tried not to be distracted by her expensive accessories which accentuated her beauty so perfectly, and I explained it was just an accident. Couldn't we come to an accord? She thought I should be held accountable. I decided to leave and accelerated towards the door. I successfully slipped out of the cafe behind the man playing the accordion as she continued to yell accusations.