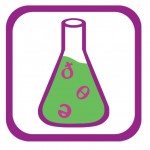 Coming soon…
Are you serious about improving the way you speak? Join the 10-week, Online English Pronunciation Course! This course has been designed to help you identify and change any problems you are having with your speech. The course will be filled with full-length video lessons, audio tracks, exercises and quizzes. Plus, you'll have the option of additional one-on-one web coaching from me.
If you are one of the first 50 people to register as a free member at English Pronunciation Lab, you will be gaining free, preview access to this program as soon as the content is available. You will be notified by email if you are in this group.
To get started, register for your free membership and start the Pronunciation Short Course. You'll be the first to know when the 10-week program is available, and will also receive any announcements about discounts and promotions leading up to launch.